We know that you can buy on line from anyone. Here are a few reasons why you should buy on line, WITH CONFIDENCE, from us.
Richard Hourigan, Inc., dba TheWaterTreatmentStore.com is a member of the Better Business Bureau (BBB). The BBB Motto is "START WITH TRUST". We adhere to the BBB Standards for Trust. We have been an Accredited Member of the BBB since 2010. We have an A+ Rating (their highest) and a Complaint Free Record. Documentation follows:
Richard Hourigan, Inc., dba TheWaterTreatmentStore.com is a Veteran Owned Small Business. Our owner, Dick Hourigan, is a retired US Army Special Forces, Lieutenant Colonel with 35 years of Military Service. DUTY, HONOR, COUNTRY. Link to Dick Hourigan's Army Page
Richard Hourigan, Inc. was Incorporated on December 4, 1992. Thus, we have a track record of good customer support or we would not still be in business.
We carry 4 Million Dollars in General Liability Insurance from The Hartford Insurance Company.
Our Owner, Dick Hourigan,, is a degreed chemist with 40 years of experience in the Water Treatment Industry dating back to January 2, 1973.
We have the experience to help you with product selection.
We know what all of our products do and how they do it.
We know where to go to get products you want that are not currently offered here.
We don't use tricky tax or freight schemes to try to charge back our discounts.
Here is a brief overview on our company (WITH CUSTOMER TESTIMONIALS).
If you have any difficulty using our web site or are looking for a product that you can not find here, please leave us a comment on the CONTACT US tab at the top of this page. Only by recieving your feedback can we improve our service to you.
Join our LinkedIn Discussion Group.
Participate in our Missed Perception Forum and Blog.
We will submit bids to Mechanical Contractors for new construction jobs in the State of Delaware and close proximity to Delaware (Eastern PA, Southern NJ, DelMarVa Peninsula, and Baltimore, MD). So if you need a bid submission, contact us.
OTHER SERVICES PROVIDED ARE:
On-Site Water Treatment Services:
On request we will go to any facility within 150 miles of Bear, Delaware to review your facility for the potential to become one of our customers. There is no charge for the initial evaluation visit. Generally we prefer this to be a facility that has had problems with getting acceptable results from one of our competitors. We are highly experienced and qualified and will be visited by an Analytical Chemist with over 40 years in this industry. We especially enjoy heavy manufacturing facilities with unique or extremely challenging water conditions where many of our less experienced competitors fail.

Be aware that we do not do bids on our service. We are seeking a long term relationship with our customers based on reasonable prices and reliable high quality service. Our services are unique and customized to your needs. They are not commodities that can be interchanged with some other company's services. We do have low overhead and are generally less expensive than our competition, but it is in the quality not the price that we have chosen to differentiate ourselves. We have made an effort to place the commodities on www.TheWaterTreatmentStore.com.

Consulting Services:
We provide Consulting Services to retail customers who are not buying water treatment products from us and to small water treatment companies who cannot afford to hire a full time technical director. These services are provided at the rate of $200.00 per hour plus expenses. Lower rates are negotiable based on long term contracts. This service is offered globally.

Expert Witness Services:
Should you become involved in litigation with a current or past water treatment company, we are willing to review your case for you at no charge to see if it has merit. If so we will consider representing you. We will not represent you against friends or companies for whom we have provided consulting services. If we decide to represent you, our fee is at the rate of $200.00 per hour plus expenses which is non-negotiable. This service is offered globally.

Legionella Testing Services:
We have for a long time provided Legionella Testing and more recently Legionella Test Kits that can yield results in as little as 25 minutes (in www.TheWaterTreatmentStore.com). More recently we have been asked if we could come in and do the sampling on-site as a turnkey service. We can do this for companies as long as they are in a 150 mile radius of Bear, Delaware. The types of testing products, the frequency of testing, and the price for this service are totally negotiable.
We are a member company of the Association of Water Technologies (AWT).
For Your On Line Shopping Security: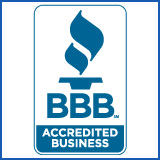 We are a member of the Better Business Bureau with an A+ rating and adhere to the BBB Code of Business Practices.
RICHARD HOURIGAN INC is enrolled in Trustwave's Trusted Commerce program to validate compliance with the Payment Card Industry Data Security Standard (PCI DSS) mandated by all the major credit card associations including: American Express, Diners Club, Discover, JCB, MasterCard Worldwide, Visa, Inc. and Visa Europe.
For your protection at checkout you are transferred to a secure https PCI DSS compliant website prior to credit card information being accepted.