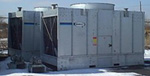 We provide, laboratory analytical services for all aspects of water treatment applications, consulting services on water treatment to small water treatment companies and facilities managers, expert witness services to either the plaintiff or the defendant on water treatment related law suits, on-site water treatment services which use the full range of our products, and on line global sales of all of our products.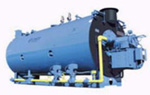 Systems we typically focus on are boilers, cooling towers (and evaporative condensers), both hot and chilled closed loops, and wastewater treatment plants. However we also consult and provide product for pools and spas, ponds and lakes, and potable water applications. If you have a need or need to solve a water related problem, we have an analytical chemist with over 40 years of experience dealing with water related problems on staff who is eager to analyze your situation and let you know if and how we can help you.
For more information or to schedule an onsite consultation, please call or fill out and submit the form on our Contact Us page.